Lake Nojiri Japan is only 2.5 hours from Tokyo. Come and enjoy the four seasons with skiing, onsen, water activities, cycling, hiking, great food, beautiful culture and gorgeous natural beauty!
Located in the northern part of Nagano Prefecture, Japan, Lake Nojiri (Nojiriko – 野尻湖) is a picturesque destination that boasts stunning natural beauty and a rich cultural history. This pristine lake is surrounded by verdant forests, rolling hills, and quaint villages, making it the perfect escape from the hustle and bustle of city life.
Nojiri Lake is an ancient glacial lake – Nagano's second largest. About 20 kilometres north of Nagano City (click to see how to get here), Nojiri remains unmarred by unsightly developments. It has an old-fashioned rustic charm and pace and is quite affordable for family visits.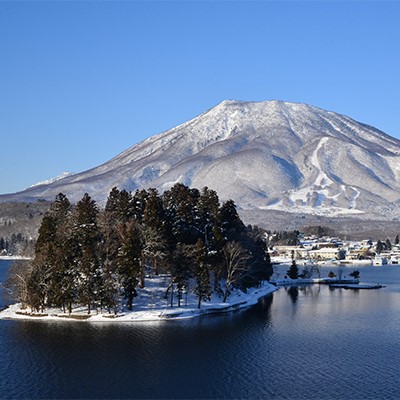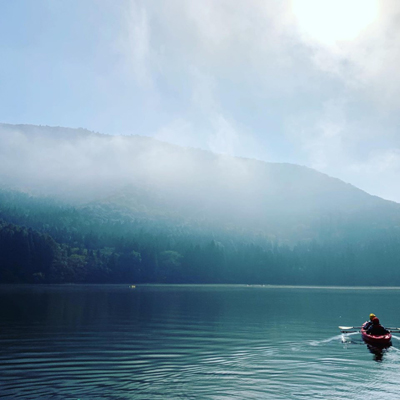 Lake Nojiri is perfectly placed in the mountains of Nagano Prefecture's Joshinetsu Kogen National Park, offering the perfect summer escape for lovers of the great outdoors.
For those who enjoy hiking, Lake Nojiri is a must see destination. The surrounding hills and forests offer a wide range of hiking trails that cater to all levels of fitness and experience. One of the most popular hikes is the Mount Kurohime Trail, which offers stunning views of the lake and the surrounding mountains. See more things to do in Lake Nojiri here.
Overall, Lake Nojiri is a beautiful and peaceful destination that is well worth a visit. With its stunning natural scenery, rich cultural heritage, and wide range of activities and attractions, it's no wonder why this lake has become such a popular destination for tourists from all over the world.
Get a great hotel deal in Lake Nojiri!
Lake Nojiri, a.k.a Nojiri-ko has a lively and diverse foreign community, friendly locals, rustic cabins, great fresh food and a host of water sports to keep everyone busy. Click here to find Lake Nojiri accommodation in Japan's best summer resort. Or want to check out the great local winter conditions? Then find your winter ski accommodation right here!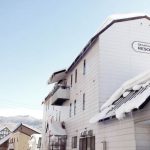 Lakeside hotel offering an in house cafe, bike rentals, water activities & free wifi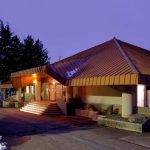 Wisterian Life Club Nojiriko is a resort style hotel located just a short distance from Nojiriko.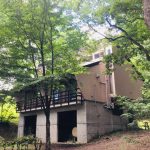 Labo Land offers freestanding cottages with a kitchenette and Japanese-style bedrooms.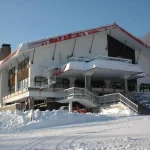 Rising Sun is a classic ski-in resort hotel located within a short drive from Nojiriko.
Check your Lake Nojiri hotel location and availability on the map below.
Zoom out for more options
Eating Out in Lake Nojiri
When it comes to dining options, Lake Nojiri has something for everyone. The local cuisine is a mix of traditional Japanese dishes and international cuisine, with plenty of fresh seafood and local produce on offer.
There are many restaurants scattered around the lake and general Shinano town area serving a selection of Japanese and Western meals. Don't miss the shinshu salmon (local rainbow trout), local kirishita soba noodles or native mountain vegetables, as well as the Matsuo Sake (rice wine) and local rice that the region is famous for.
Every summer you will  find tourists lined up at stalls for the most delicious corn in Japan. Vegan, vegetarian and gluten free options are available at some establishments.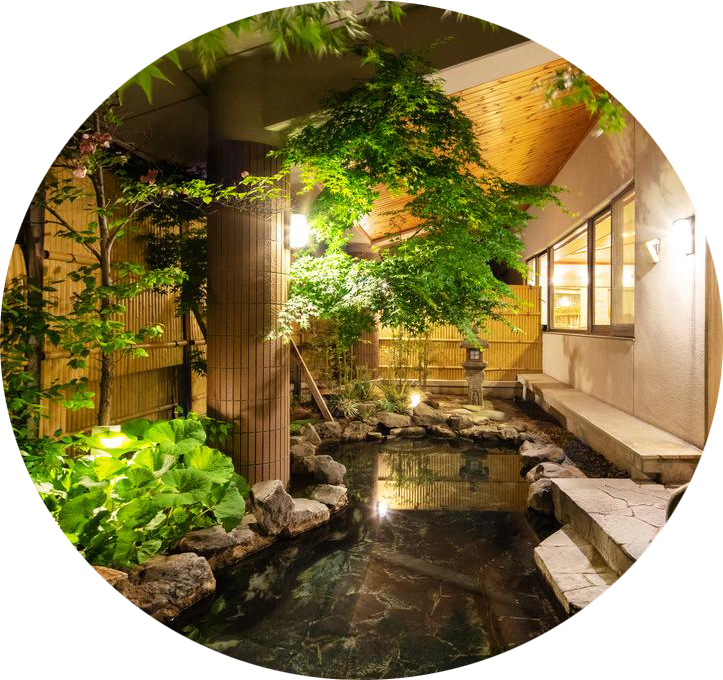 If you're looking for a more relaxing way to enjoy the natural beauty of Lake Nojiri, there are plenty of hot springs in the area. The nearby Myoko Onsen offers a range of traditional Japanese hot springs, where you can soak in the natural mineral waters and enjoy the serene surroundings, with many others located in and around Nagano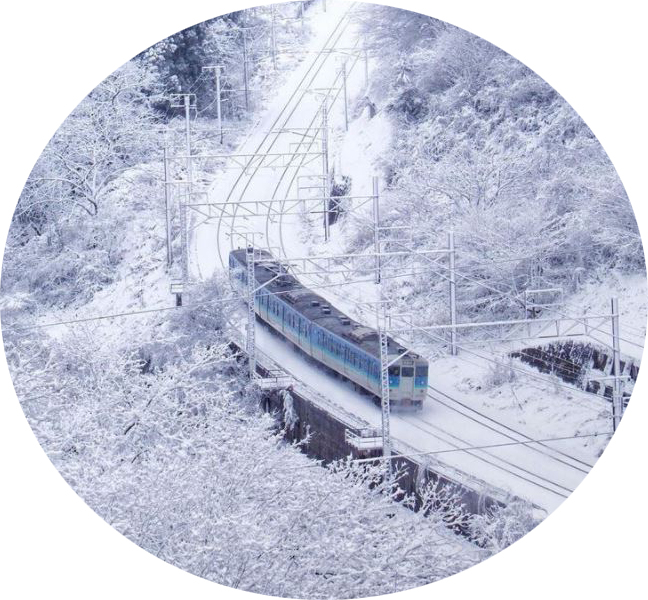 Access to the area from Tokyo and other major cities via shuttle or public transport is straightforward. It usually takes around 2.5 hours by a combination of bullet/local train from Tokyo. However there are many ways to access the area, including bus, car and private shuttle. Go to our access page to find out the various options to get to Lake Nojiri.
Nagano City has relatively fewer attractions than some of the more famous Japanese tourist meccas. However, the city's prime location amongst the Japan Alps helps provide a unique variety of sites with historical, cultural and natural characteristics that is hard to match elsewhere in the country.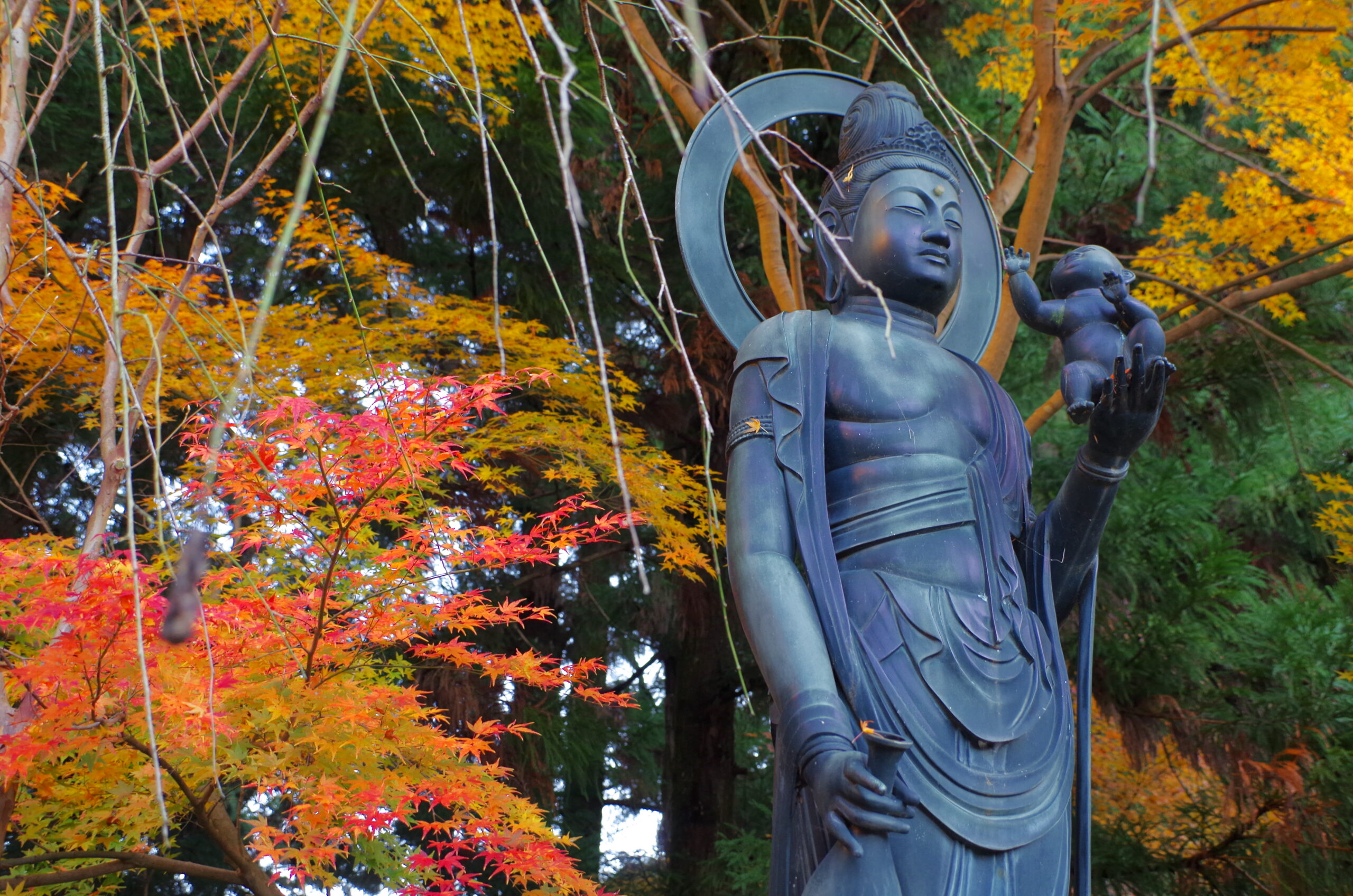 A visit to the Nagano area would not be complete without seeing the Japan Snow Monkeys in Jigokudani Monkey Park (地獄谷野猿公苑 Jigokudani Yaen Kōen) in Yamanouchi Town, Nagano Prefecture. It is a popular day trip from Lake Nojiri. Local hotels can often organise taxis/drivers for their guests.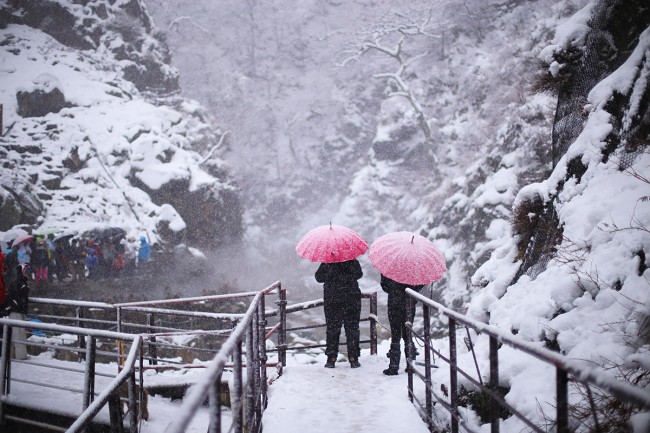 Mount Madarao and Iiyama City are located deep within the Japan Alps, making the area an excellent retreat during any of the four seasons. Here you can experience "ancient" Japan by visiting the many remaining temples or just by viewing its traditional landscapes that are spread across the region.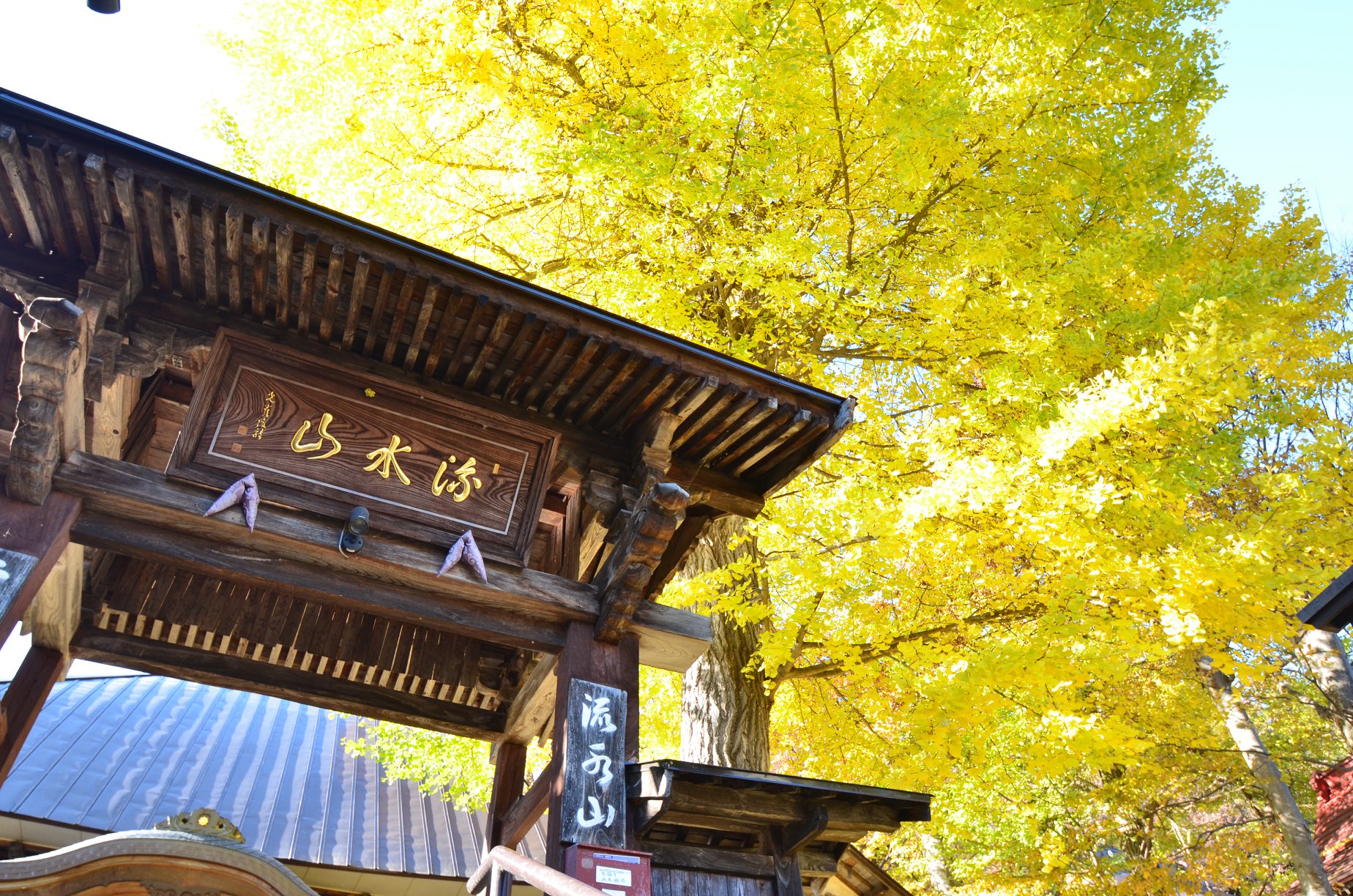 There are many things to do in Joetsu City during your stay in the region. From cycling along the Japan Sea, to vineyards, sandy beaches, a ski museum, different Joetsu events, cherry blossom viewing in Takada Park, soaking in the local onsen as well as lots of shopping therapy! Just 60 minutes by train.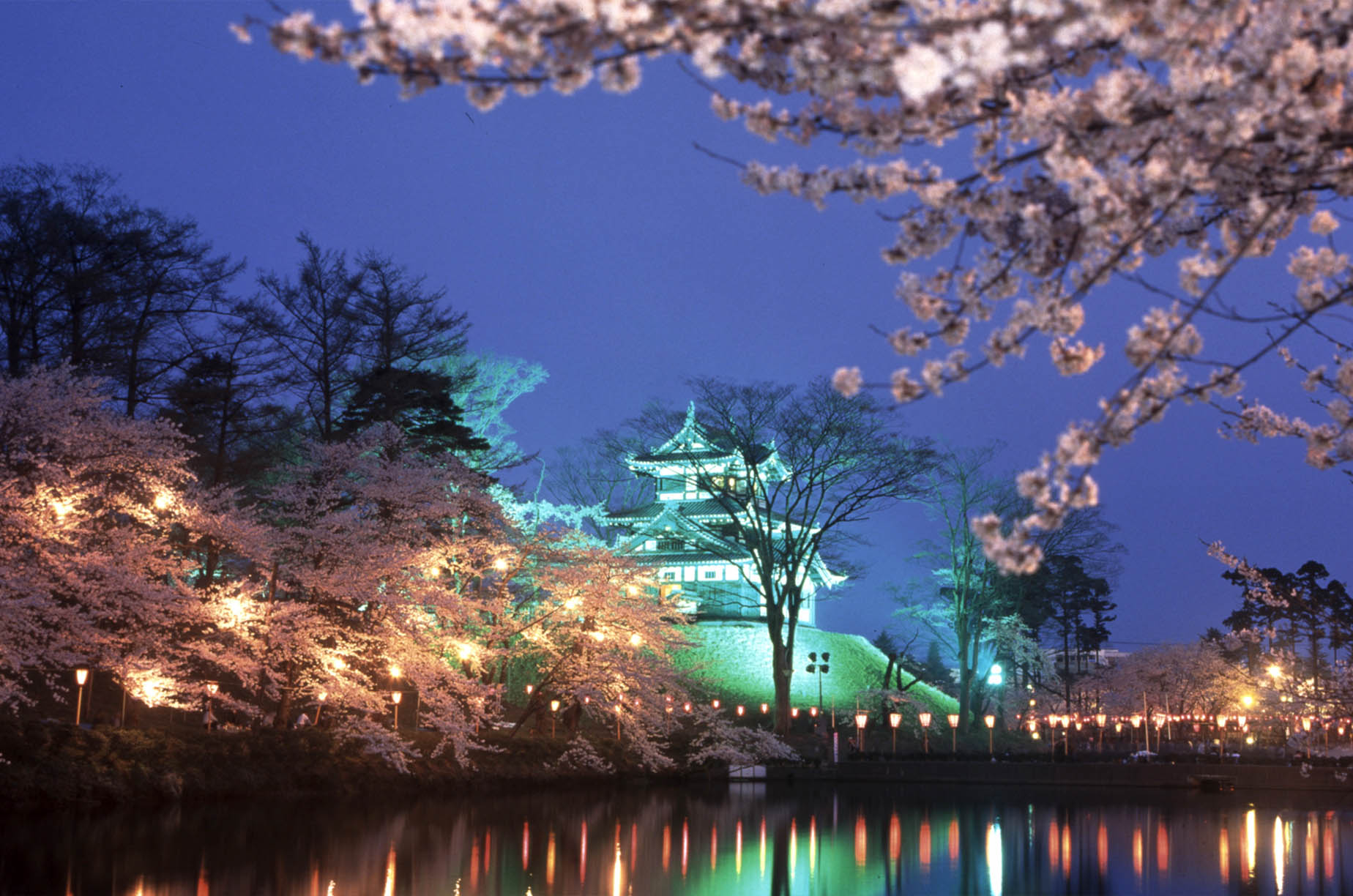 Lake Nojiri itself was originally formed by a volcanic eruption around 70,000 years ago (perhaps of nearby Mt. Madarao, or of Mt. Kurohime across the valley to the west) that dammed a river that flowed through. Scientists believe there were several different eruptions up until about 11,000 years ago that resulted in forming the lake that we see today.

In the Edo Period, the area was a stop on the Hokkoku Kaido, an ancient road that traveled from Kanazawa City to the west and Izumozaki to the north. There was a constant stream of the rich and commoners, pilgrims on a sacred journey, merchants and soldiers, that streamed along this ancient highway.

In 1911, the lake was dammed to regulate its water level, and a hydroelectric power plant was constructed to supply electricity to the surrounding area. The lake became a popular destination for fishing and boating, and several hotels and guesthouses were built along its shores to accommodate tourists.
In the 1920's some foreign missionaries struck out from Karuizawa to find a new location for rest and relaxation. They purchased land on the south shores of Nojiriko and formed the Nojiri Lake Association, known locally as kokusai mura (international village). Today there are some 250 member owned cabins on this scenic lakeside location.
During World War II, the Japanese military used the lake as a training ground for pilots and seaplanes. After the war, the lake returned to its previous use as a recreational area, and in the 1950s and 1960s, it became a popular destination for water skiing and other water sports.
Starting from the 1960s, excavations on the west side of the lake unearthed the fossils of Palaeoloxodon Naumanni (Naumann's Elephant), a small species said to be more closely related to African elephants than mammoths. Other important fossils were also found, as well as a variety of hand tools. Regular excavations are still undertaken up to this day.
In recent years, Lake Nojiri has become known as a destination for outdoor activities such as hiking, cycling, and camping. The lake and its surrounding area are also popular for winter sports, including skiing and snowboarding. Today, Lake Nojiri remains a popular tourist destination.
What do people like about Nojiriko?
"I want to live here. It's a charming little lake town with mountains surrounding it on all sides."
"Stunning views. The lake is in a perfect position to take in the views of Mt Myoko and the surrounding Alps."
"What is not to love about this beautiful slice of heaven? So much to do! Every season is magical."
Phone/Whatsapp:
+81 80 88174888
Phone/Whatsapp:
+61 456 372326
You can also make a Lake Nojiri booking appointment by clicking on the button below. Give us your best time and we'll phone or email you back then!